Church Services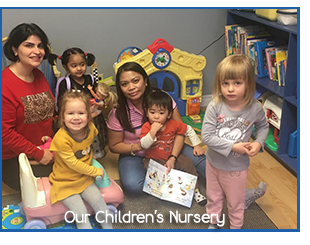 You are invited to join us on Sunday for the following services:

Sunday Services
9:45 a.m. - Sunday School
Join us for our adult study series Sunday morning's at 9:45. We are currently going through the video series A Survey of Church History, Part 3: We live in a world that has been profoundly shaped by events that occurred in the sixteenth century. In addition to landmark developments in economics, government, and culture; this crucial century witnessed a powerful renewal of biblical Christianity. Amid opposition and uncertainty, faithful Christian leaders expressed a passion for the gospel and a commitment to the authority of Scripture that have influenced generations of believers. In this third installment of his journey through church history, Dr. W. Robert Godfrey brings to life the stories of those who dedicated their lives to proclaiming the truth of God's Word in the Protestant Reformation.
11:00 a.m. - Worship Service
Our focus for the Fall is on the 500th Reformation Celebration and as such, Pastor Haynes is presenting messages on the Five Solas of the Reformation.
Nursery is available for infants during service times.
Join us for refreshments after the service at the back of the sanctuary.