Best Years Senior Ministry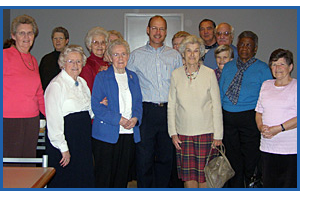 Best Years is for seniors fifty-five and over (including anyone younger who is available to attend).

We meet monthly, October, November and January through April. Please note we do not meeting during the summer months. We have a time of fellowship with either a meal or a tea followed by a time of singing and a message.

Upcoming Events
January 10, 2017 12:30 Lunch @ RHBC - Speaker = Glen Zeidler
February 7, 2017 12:30 Lunch @ Red Lobster - speaker = Bill Hubbard (7291 Yonge St. Thornhill, On L3T 2A9
March 7, 2017 1:30 – Afternoon Tea @ RHBC - speaker = Paul Sadler
April 4, 2017 12:30 Lunch @ RHBC

Have questions or want more information about our Seniors Ministry? Check the calendar or contact the church office.