Meet Our Pastor
Haddon Haynes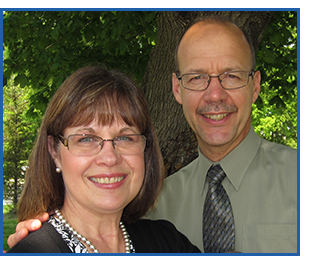 Our Pastor, Haddon Haynes is a graduate of Toronto Baptist Seminary. Upon graduation in 1978 he served as Youth Pastor at Essex Baptist Church for four years and then he pastored the Kapuskasing Baptist Church for 8 years (1982-1990). He returned to Essex Baptist as the Sr. Pastor for 11 years (1990-2001).

Since coming to Richmond Hill Baptist Church the Lord has graciously blessed the work. Pastor Haynes and the Deacons of the church are committed to the doctrines of grace, to joyful reverent worship and to serving the congregation

Haddon and his wife Marie live in Aurora. Marie is a teacher with the YRDSB. They have two married daughters, Karyn and Kristine. Kristine is a nurse at Sick Kids Hospital and serves with her husband Sam in their local church. Karyn, her husband Chris and four month old Will are preparing to serve as missionaries in South Sudan with Mission Aviation Fellowship (MAF).